GOP senator: Trump budget 'dead on arrival'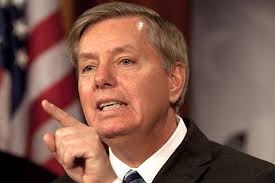 Sen. Lindsey Graham (R-S.C.) said Tuesday that President Trump's first budget was "dead on arrival" and wouldn't make it through Congress.
"It's not going to happen," said Graham, according to NBC News. "It would be a disaster."
Graham, a frequent Trump critic, expressed concerns with Trump's proposed cuts to the State Department budget, especially the targeting of foreign aid.