GOP to Trump: Fire somebody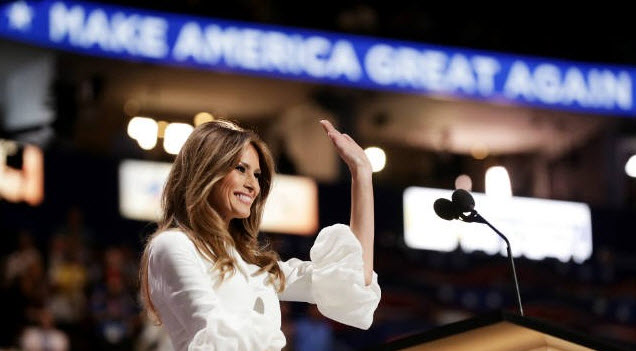 CLEVELAND—The Donald Trump campaign should take action against whoever is responsible for the similarities between Melania Trump's address at the GOP convention and Michelle Obama's convention speech in 2008, some Republicans gathered here said Tuesday.
Trump's ex-campaign manager Corey Lewandowski on CNN called for his one-time rival Paul Manafort to resign if he was the last person to sign off on Mrs. Trump's primetime speech. Republican National Committee Chairman Reince Priebus said the speechwriter should probably be fired.
And Trump's presidential rival-turned-surrogate Ben Carson said the author of the speech should have to undergo some kind of media training.
Trump allies have said the plagiarism allegations are much ado about nothing.
But the growing controversy has marred what initially had been a well-received speech from Melania Trump, who until Monday night had largely limited her appearances on the campaign trail.