GOP wins first Obamacare fight in Senate budget vote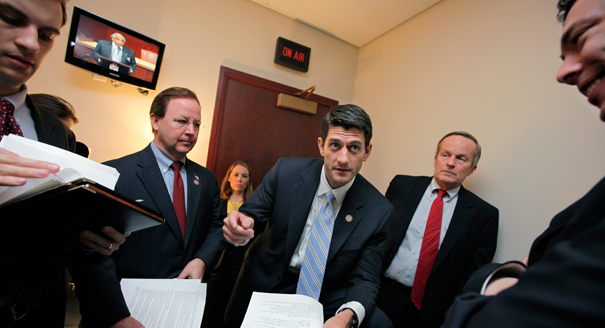 Republicans won the first skirmish in the Obamacare repeal fight Wednesday, voting to begin debate on fast-track procedures that would allow them to kill the 2010 health law without having to face a Democratic filibuster in the Senate.
Deep divisions were exposed by the 51-48 vote, which saw every Democrat vote against it — and also Sen. Rand Paul, a Kentucky Republican who has expressed concerns about how Republicans are going about the repeal fight.
Wednesday's vote, to begin debating a 2017 budget, is the first in what will need to be a long series, stretching out over the coming months. The budget will have to get final approval in the Senate, then in the House. Then several committees will have to come up with specific legislation to repeal the Affordable Care Act, and that legislation will have to come back to the floors of both chambers for final votes.
And that doesn't account for the GOP's plans to replace the embattled law with a health insurance reform of their own.
"Repeal is just the first step," Senate Majority Leader Mitch McConnell said. "It will take time to undo the damage of this law."