Here's A (Dirty) Laundry List Of The Clinton Foundation's Most Questionable Foreign Donations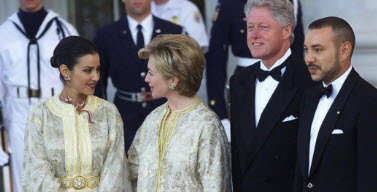 Democratic presidential nominee Hillary Clinton vigorously defended the Clinton Foundation's work at Wednesday night's final presidential debate.
"I'm thrilled to talk about the Clinton Foundation, because it is a world-renowned charity and I am so proud of the work that it does," Clinton said in a response to a question from moderator Chris Wallace about possible conflicts of interest and impropriety.
Wallace's question came after numerous allegations from Republican nominee Donald Trump that the Clinton Foundation took donations from foreign governments, which influenced Clinton's decision making while serving as secretary of state.
These countries include states accused of human rights violations, economic interests in decisions by Clinton's Department of State, and countries Clinton has pledged to confront if elected president.