HHS Rejects Planned Parenthood FOIA Request Because It's 'Not Newsworthy'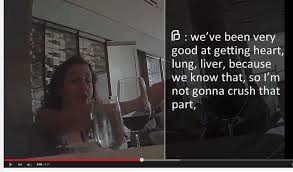 Earlier this week, Mary Hasson broke the news here at the Federalist that federal funds went to Planned Parenthood's salad-munching, wine-sipping, organ-harvesting Dr. Deborah Nucatola for advice on "healthy baby" births.
Hasson requested all communications and documents relevant to any payments to or compensation of fees, consultant fees, reimbursements, etc. to Deborah Nucatola, MD, a Planned Parenthood employee. And she requested that the documents be sent as soon as possible.
The Freedom of Information Act requires the federal government to be transparent, but successfully receiving information from the Obama Administration has gone so poorly — even more poorly than previous administrations — that many media outlets have resorted to suing the federal government to get them to respond to FOIA requests.