Higher cable bills, less innovation: Justice Department says AT&T decision not Trump's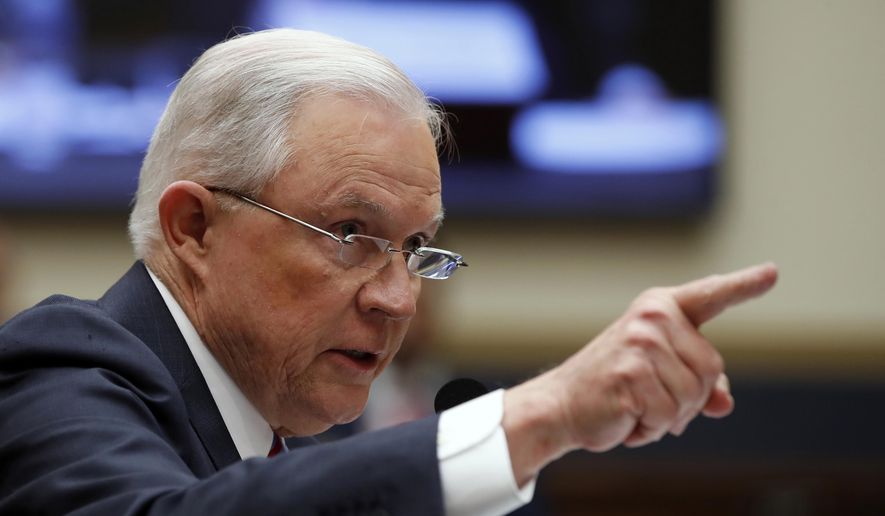 The Justice Department moved to block AT&T's attempt to acquire Time Warner Inc., saying in a lawsuit filed Monday that the $85 billion merger would shortchange American consumers by stifling innovation and potentially raising monthly cable bills.
Department officials said the decision was based on the law and that the White House was not involved and didn't know about the lawsuit ahead of time. But critics were quick to question whether President Trump, who has been critical of Time Warner-owned network CNN, skewed the decision.
AT&T, which also owns DirecTV, is already the country's biggest player in subscription television. Time Warner doesn't directly compete, instead providing content, but Justice Department attorneys said the merger would give AT&T too much leverage against competitors by hiking prices for Time Warner programming.
"Were this merger allowed to proceed, the newly combined firm likely would — just as AT&T/DirecTV has already predicted — use its control of Time Warner's popular programming as a weapon to harm competition," the Trump administration said in the lawsuit. "AT&T/DirecTV would hinder its rivals by forcing them to pay hundreds of millions of dollars more per year for Time Warner's networks, and it would use its increased power to slow the industry's transition to new and exciting video distribution models that provide greater choice for consumers."