Hillary Clinton laughs as woman removes 'under God' from Pledge of Allegiance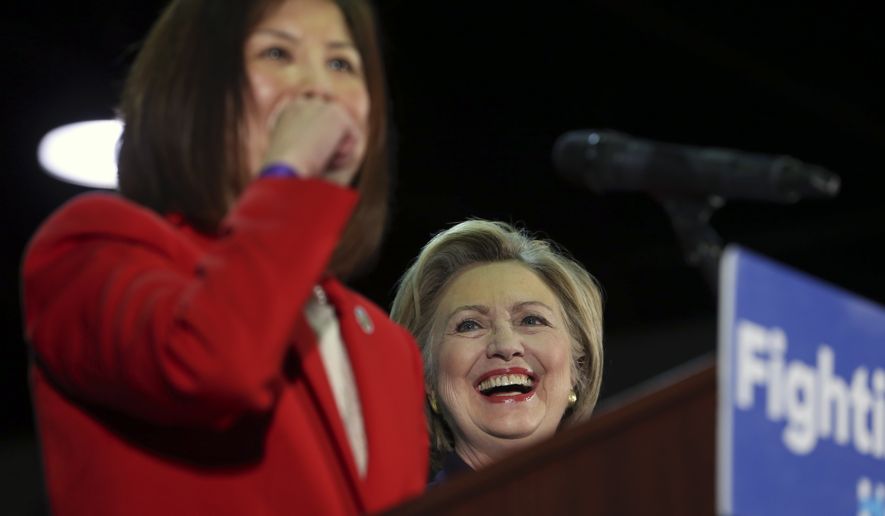 Democratic presidential candidate Hillary Clinton laughs as she is introduced by Camden County, N.J., Freeholder Susan Shin Angulo at a campaign rally, Wednesday, May 11, 2016, in Blackwood, N.J. (AP Photo/Mel Evans)
A woman introducing Hillary Clinton at a campaign event conspicuously removed the words "under God" from the end of the Pledge of Allegiance, prompting the Democratic primary front-runner to laugh.
Susan Shin Angulo, a member of the Camden County Board of Freeholders, began to say the phrase at a campaign rally in Blackwood, New Jersey, on Wednesday, but caught herself in the act and skipped over it.
"Only Hillary can bring us together as one nation, un- — indivisible, with liberty and justice for all," Ms. Angulo said.
The crowd broke out into applause and cheers. Mrs. Clinton nodded and laughed.