Hillary puts 'secret weapon' Bill on campaign trail, fueling 'sexism' feud with Trump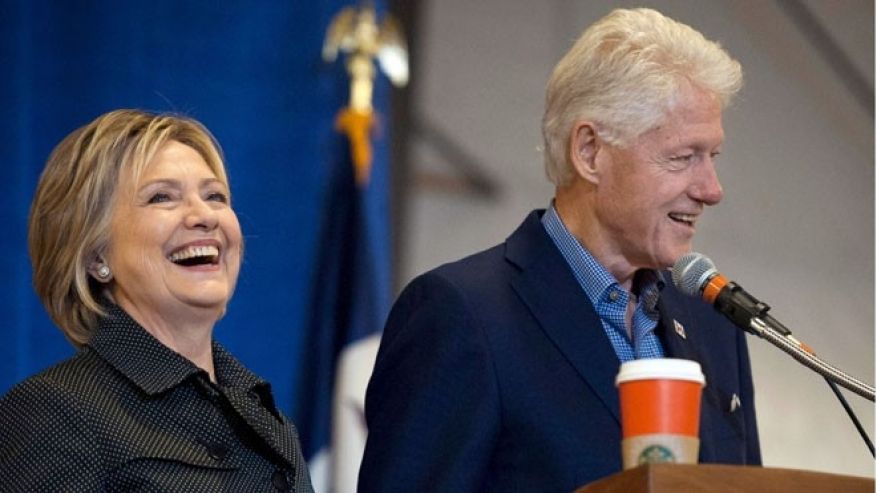 Faced with a tight battle in two, fast-approaching primaries, Hillary Clinton will bring husband Bill Clinton onto the campaign trail, a move already escalating the acrimony between her and GOP presidential candidate Donald Trump.
Clinton said after last weekend's Democratic primary debate in New Hampshire that husband and former President Clinton would join the campaign trail in January and called him her "not-so-secret weapon."
"We're going to cover as much ground in New Hampshire as we possibly can, see as many people, thank everyone who's going to turn out and vote for me to try to get some more to join them," she said.
Clinton is the clear Democratic frontrunner but remains in a close race with primary challenger Vermont Sen. Bernie Sanders in Iowa, which holds the first-in-the-nation balloting Feb. 1, and in New Hampshire, where voters go the polls eight days later.