Hinckley, Reagan's would-be assassin, likely to cast ballot after settling in Virginia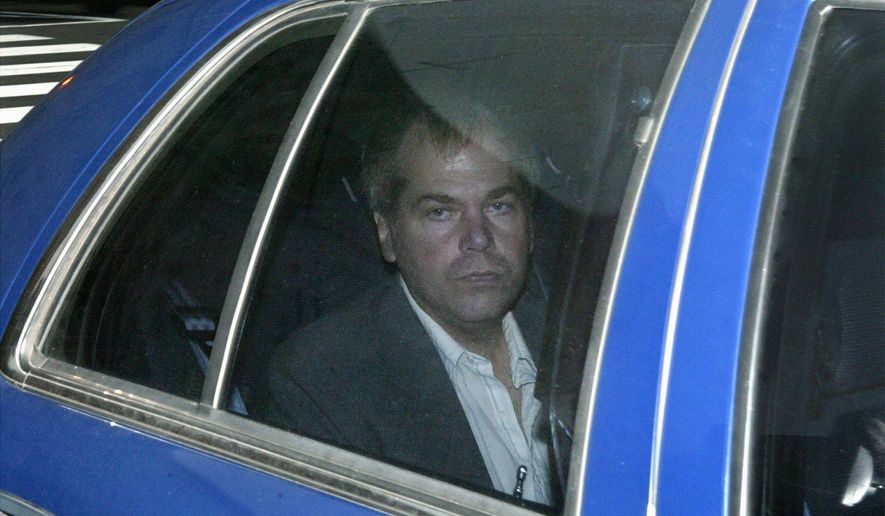 The conditions of John Hinckley Jr.'s full-time release from a psychiatric hospital after a three-decade long commitment are a laundry list of dos and don'ts meant to help him assimilate into society — he can't own a gun, he must work or volunteer three days a week, and he can't have any overnight guests while staying alone at his mother's home in Williamsburg, Virginia.
But one privilege that won't be curtailed any longer is his right to vote — meaning that come November, the only living man to have shot a U.S. president could register to be among the millions of Americans eligible to cast a ballot in the presidential election.
Prior attempts to vote haven't gone so well for Ronald Reagan's would-be assassin. Mr. Hinckley tried to register to vote in Washington, D.C., at least three times during his commitment at St. Elizabeths Hospital, where he was sent for mental health treatment after he shot and injured Reagan and three other men in 1981.
The D.C. Board of Elections denied his repeated attempts to register in the 1980s and 1990s, and a D.C. Superior Court judge upheld the board's decision in 1992, ruling that Mr. Hinckley could not establish legal residency in the District because he was involuntarily confined to a mental hospital.
But pending release from the facility, Mr. Hinckley plans to establish residency in Virginia, and as long as he meets the commonwealth's residency requirements, the 61-year-old should be eligible to vote on Nov. 8, said Mr. Hinckley's longtime attorney Barry W. Levine.