House conservatives demand Obamacare repeal vote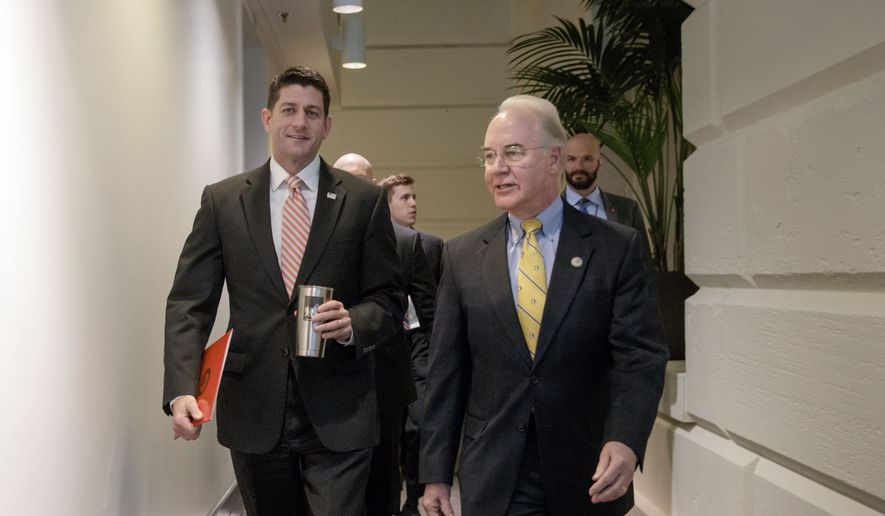 A pair of vocal House conservatives urged GOP leaders Thursday to bring an Obamacare repeal bill to the floor immediately, saying it's what they promised voters who handed them the keys to health reform in the November election.
"That's what the American people expect us to do — and they expect us to do it quickly," Reps. Mark Meadows of North Carolina and Jim Jordan of Ohio said.
In late 2015, Republicans in both chambers used a fast-track budget process to pass legislation that guts the Affordable Care Act and defunds Planned Parenthood as punishment for its abortion practice, while avoiding a Democratic filibuster in the Senate.
Then-President Barack Obama vetoed the bill, but Republicans are reprising the effort, knowing President Trump will sign it.
Yet Republicans are playing with live rounds now, and repealing Obamacare without an adequate replacement could send shockwaves through the individual insurance market.