House Dem pulls back from forcing impeachment vote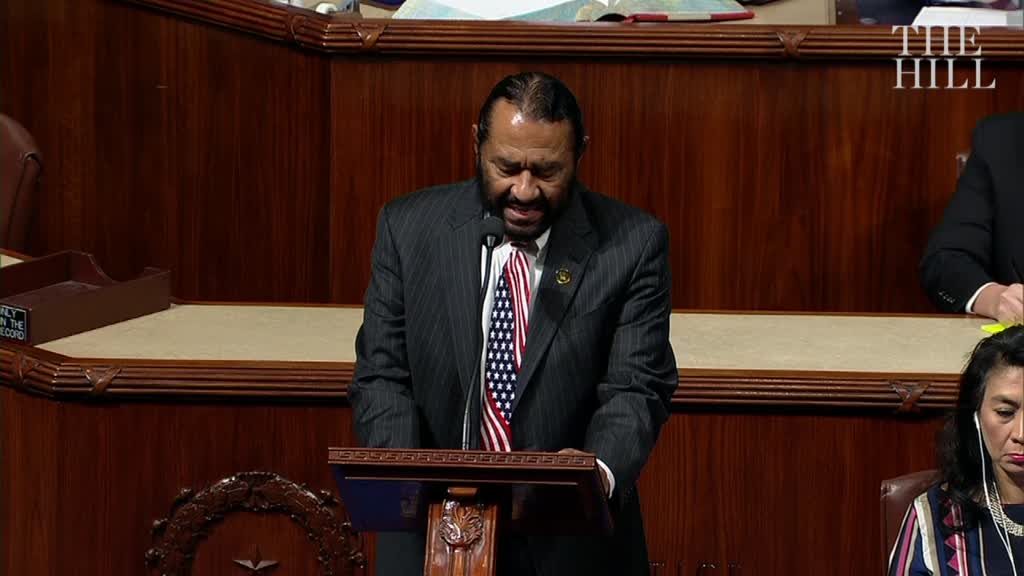 Rep. Al Green (D-Texas) stopped short of forcing a vote Wednesday on articles of impeachment against President Trump, but insisted his push isn't over yet.
Green announced his intention on the House floor to offer the impeachment articles as a privileged resolution, which under House rules allows any member to force a vote within two legislative days.
The GOP presiding officer moved to consider Green's resolution less than an hour later, but Green didn't show up, allowing the window for consideration to pass for now.
Green could have forced a procedural vote to challenge the GOP's ruling, which would have served as the first vote in Congress related to impeaching Trump.
But he decided not to, saying he wanted his colleagues and the public to review the articles of impeachment first.