How climate change is being blamed for Harvey after a dozen years without a major hurricane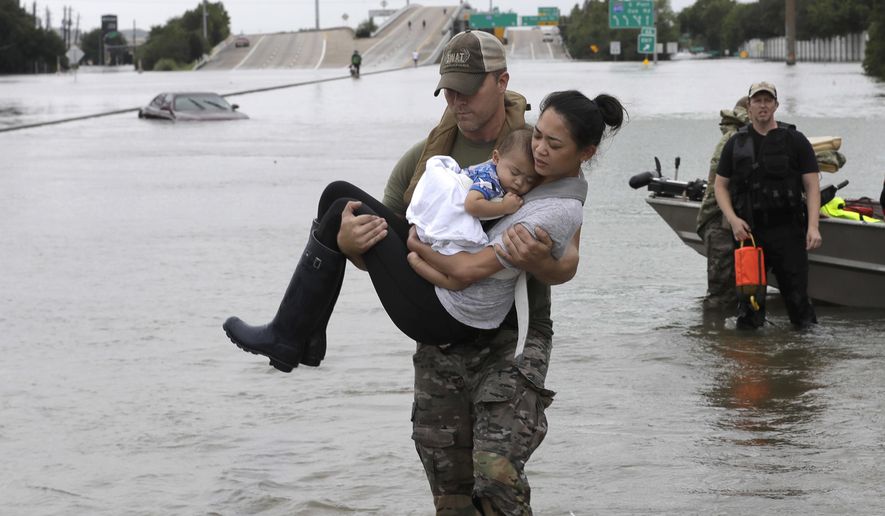 Before Harvey, it had been a record 12 years since a major hurricane made landfall in the United States, but that hasn't stopped the climate change movement from blaming the Category 4 storm on global warming.
A torrent of claims linking Hurricane Harvey to climate change surfaced after the storm hit Corpus Christi, Texas, late Friday, bringing catastrophic flooding and an unprecedented 50 inches of rain by Tuesday as the system stalled over the Houston area.
"Harvey is what climate change looks like," meteorologist and climate activist Eric Holthaus declared Tuesday in Politico magazine.
Climate Reality Project, founded by former Vice President Al Gore, argued that "climate change makes hurricanes more devastating," while 350.org called the storm "an unnatural disaster" and "the product of both a hotter planet and this administration's climate denial, racism and callousness."