HuffPo: Tom Brady's Politics Are More Un-American Than Colin Kaepernick's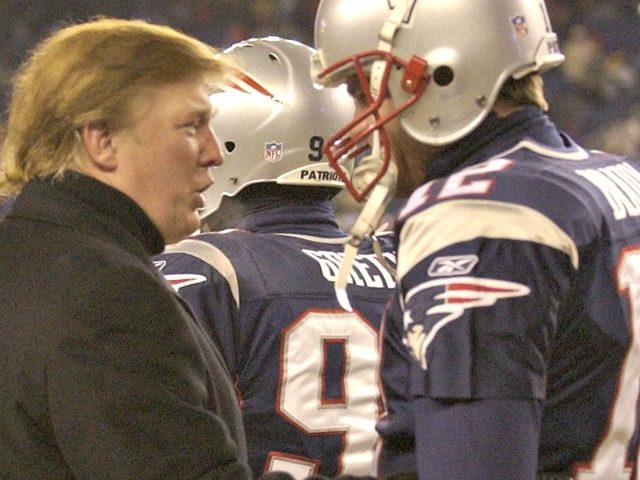 According to David Dennis Jr. writing at the Huffington Post, Patriots star Tom Brady's friendship and support for President Donald Trump is more "un-American" than 49's quarterback Colin Kaepernick disrespecting America's national anthem and donning T-shirts glorifying the late Cuban dictator Fidel Castro.
Moreover, Dennis argues that those who support the 45th president of the United States are effectively racists. "For far too long America has been too uncomfortable with a Black man standing for his beliefs and far too accepting of a white man expressing his, no matter whom his beliefs end up harming in the process," stated the Morehouse college professor.
Dennis excoriated Tom Brady for owning a red hat with "Make America Great Again," the signature slogan for the Republican President's 2016 election campaign and now a battle cry for all Americans who wish for secure borders, the defeat of the Islamic State, and more jobs by bringing back manufacturing to the USA. Brady claims that he is a long time friend of Trump and he and his coach Bill Belichick endorsed Trump before the election.
The 39-year-old who aims to win his fifth Super Bowl on Sunday described his relationship with the President: "I have called him, yes, in the past. Sometimes he calls me. Sometimes I call." He added "But, again, that's been someone I've known. I always try to keep it in context because for 16 years you know someone before maybe he was in the position that he was in. He's been very supportive of me for a long time. It's just a friendship. I have a lot of friends. I call a lot of people… Why does everybody make such a big deal? I don't understand it."