HUNDREDS Join VP Pence and GOP Governor Greitens to Clean Up Desecrated StL Jewish Cemetery (VIDEO)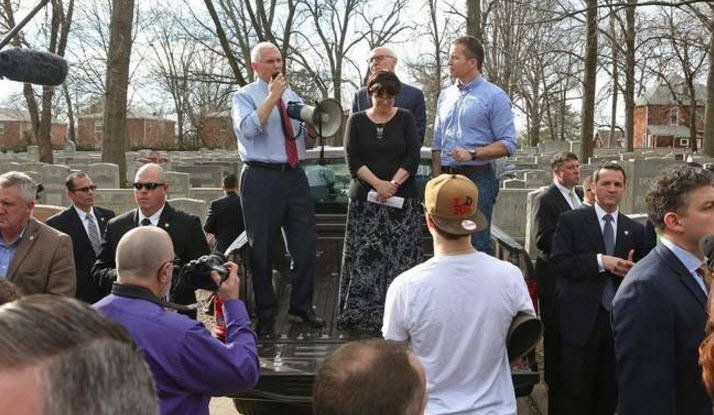 Missouri Republican Governor Eric Greitens and Vice President Mike Pence met with hundreds of supporters today to clean up and repair headstones at the desecrated Jewish cemetery in University City.
Vandals damaged dozens of headstones this week at the historic Jewish Cemetery north of St. Louis.
There was a security tent set up to check volunteers before entering the cemetery.