Immigration Could Get Push From Pope Francis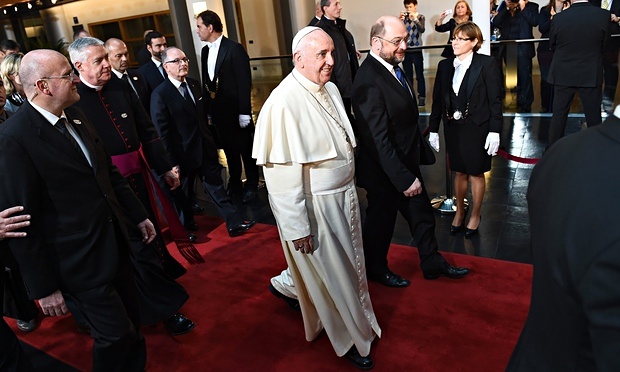 Many advocates for revamping immigration laws have tried to coax Congress into action over the years, but a particularly powerful one will be arriving next month: Pope Francis.
Lawmakers and immigration activists expect the pontiff's message will resonate beyond Capitol Hill and inspire members of Congress and their constituents. The pope's U.S. schedule includes an address to Congress on Sept. 24 and a meeting two days later with immigrants and Hispanic families at Philadelphia's Independence Mall.
"He's been clear on our failure to respond appropriately to immigrants and refugees," Rep. Jim McGovern, D-Mass., told CQ. "I don't think anyone will have any doubt on where the church stands on immigration after the pope visits the United States."