IRS chief is unexpected survivor in Trump era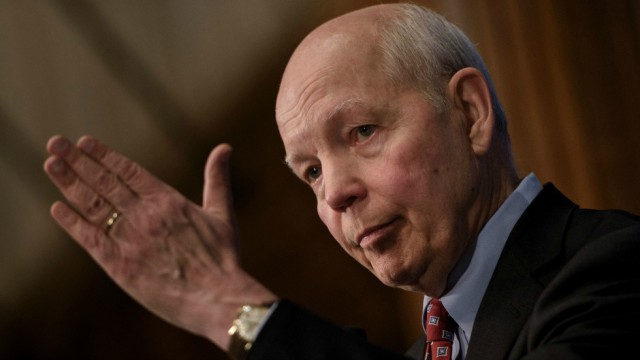 One of Republicans' least favorite Obama administration officials remains in his position: IRS Commissioner John Koskinen.
Some Republicans lawmakers have asked President Trump to ask for Koskinen's resignation. The commissioner's term expires in November, but he has said he would step aside sooner if asked by the president.
But more than two months into Trump's presidency, Koskinen is still in office, and the White House has not given a definitive answer about his future.
Koskinen will be in the spotlight in the coming weeks ahead of the April 18 tax-filing deadline. He is scheduled to speak at the National Press Club on Wednesday and before the Senate Finance Committee on Thursday.
Former President Obama nominated Koskinen to lead the IRS in 2013, not long after it was revealed that the agency had subjected Tea Party groups' applications for tax-exempt status to extra scrutiny and delays. Koskinen had not previously worked at the IRS and had a background as a turnaround specialist.