It's Colin Powell vs. Hillary Clinton on email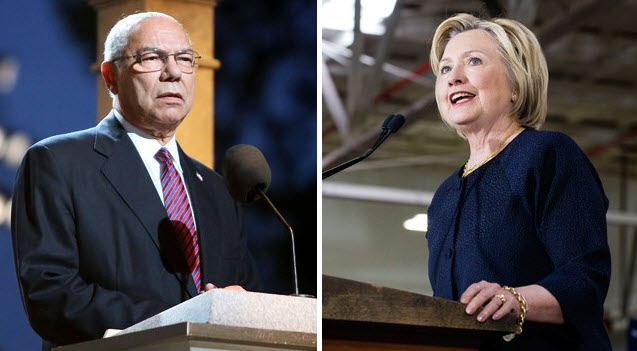 Republicans are seizing on reports of friction between Hillary Clinton and Colin Powell to bolster their case that the Democratic presidential nominee lied to the FBI about her handling of classified information.
Powell this weekend publicly reproached Clinton's reported comments to the FBI naming him as the inspiration for her private email setup at the State Department.
"Her people have been trying to pin it on me," Powell, who was secretary of State under President George W. Bush, told People at an event in the Hamptons this weekend. "The truth is she was using [her email setup] for a year before I sent her a memo telling her what I did."
The episode raises "serious questions about whether she lied to the FBI" Republican National Committee Chairman Reince Priebus said in a statement on Monday.
"Clinton's pattern of serial dishonesty is completely unacceptable for a candidate seeking the nation's highest office, and her refusal to tell the truth and own up to her poor judgment is a preview of how she would conduct herself if elected president."