Ivanka to hit the campaign trail with McCarthy in California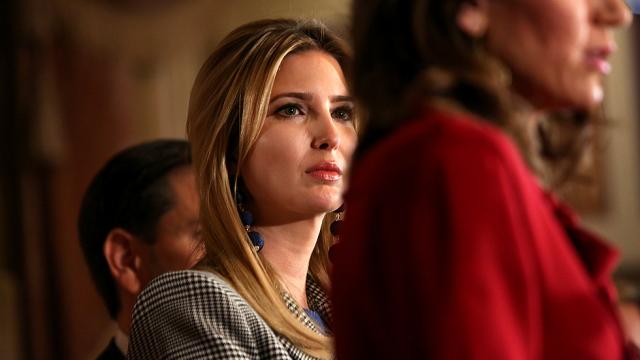 Ivanka Trump is set to headline two fundraisers for House Majority Leader Kevin McCarthy (R-Calif.) in California next month, according to a Friday report in Politico Playbook.
President Trump's daughter and senior adviser will appear alongside McCarthy at events in Fresno and Los Angeles on June 18. The proceeds will go to Protect the House, McCarthy's joint-fundraising committee with Vice President Pence.
"At the request of House Majority Leader Kevin McCarthy, Ivanka Trump will be headlining a June 18 Protect the House fundraiser with the Leader in California," a statement from Ivanka Trump's office reads, according to Playbook.
"Ivanka developed a strong relationship with Leader McCarthy during their efforts to Pass the Tax Cuts and Jobs Act and its Child Tax Credit provisions. They also worked closely on Sesta/Fosta legislation to combat online sex trafficking."