Jeb Bush Refuses To Sign No New Taxes Pledge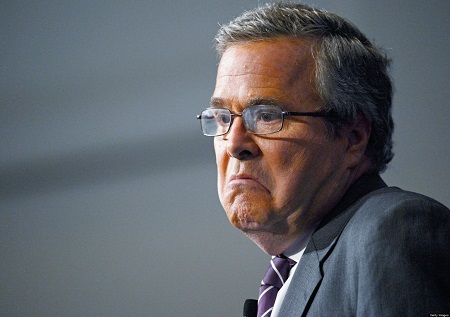 Jeb Bush has enthusiastically endorsed a "grand bargain" tax increase with Democrats, says his father's 1990 "Read My Lips" tax increase "created the spending restraint of the 90's," (false — see details below) and refuses to sign the Taxpayer Protection Pledge to the American people.
And today, as reported in a piece by The Daily Beast's Tim Mak, the Jeb Bush camp refuses to even answer the question of whether Jeb will make any general statement promising not to raise taxes:
Pressed regarding Jeb Bush's positions on taxes, his aides did not directly respond to a question about whether Jeb Bush might make a general promise to voters more broadly not to raise taxes.
Meanwhile, as governors, Scott Walker, Bobby Jindal, and Rick Perry have all signed — and kept — the Taxpayer Protection Pledge. As Senators, Rand Paul, Ted Cruz, and Marco Rubio have all signed — and kept — the pledge.