Jeb Bush's Ties To Fugitive Raises Concerns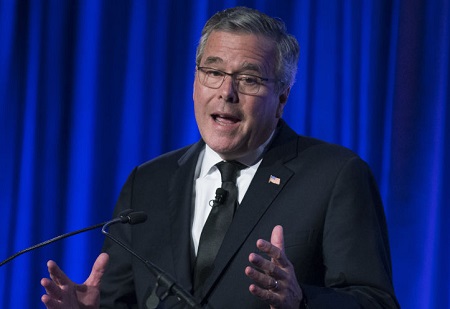 Jeb Bush was a young man building a real-estate business in Miami in 1985 when a health-care entrepreneur named Miguel Recarey Jr. hired him to help locate office space in South Florida.
Bush, then the son of the vice president, later provided another service: opening doors in Washington, where Recarey had mounted an aggressive lobbying effort for a waiver from Medicare rules that would allow his fast-growing company to continue to expand.
Recarey got what he wanted. But two years later, the firm, International Medical Centers, was shut down as regulators searched for millions in missing federal funds. Facing charges of bribery and bilking Medicare, Recarey fled the country to avoid prosecution. He remains a fugitive in Spain, where a court denied U.S. requests for extradition.
The Recarey case illustrates aspects of Bush's business record that are likely to resurface as he moves closer to a campaign for president. Time and again, he benefited from his family name and connections to land a consulting deal or board membership, sometimes doing business with people and companies who would later run afoul of the law.