Jim Jordan: We need to resist urge to 'infringe on fundamental liberties' after tragedies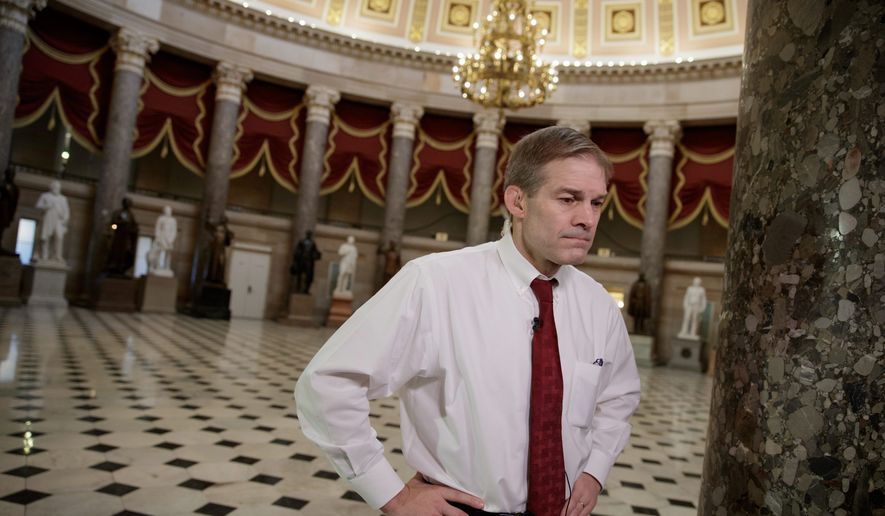 Rep. Jim Jordan said Thursday that lawmakers need to resist jeopardizing civil liberties, even after a tragedy like the shooting at a Florida high school.
"The First Amendment is pretty darn important. That's why it's the First Amendment, and the Second Amendment as well. It seems like whenever we have one of these tragedies take place there's always folks who want to infringe on fundamental liberties that we as Americans enjoy," Mr. Jordan, Ohio Republican, said on Fox News.
Mr. Jordan was reacting to the situation in Florida on Wednesday where a former student opened fire on Marjory Stoneman Douglas High School. Seventeen people have been confirmed dead in that shooting so far, with another 15 still in the hospital. The shooter, 19-year-old Nikolas Cruz, has been charged with 17 counts of premeditated murder. He reportedly used a semi-automatic weapon and smoke grenades to commit these crimes.
"On the Second Amendment, we've got an endless number of gun control laws and regulations currently on the books. So I don't know that more of those is going to stop evil like this when it takes place," Mr. Jordan said.