Jindal: Same-sex marriage should be decided by states, not courts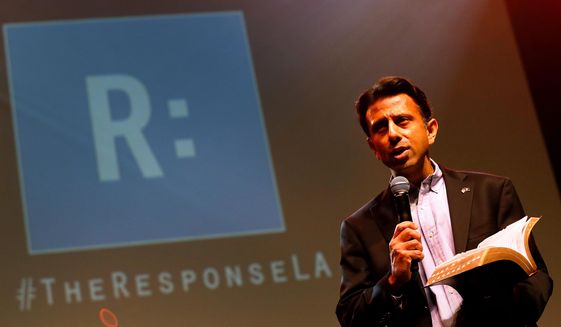 Louisiana Gov. Bobby Jindal, the Republican leader of one of 14 states that do not perform same-sex marriage, said Sunday he'll defend the right of states to define marriage as they see fit.
The Supreme Court is set to decide the gay-marriage question this term, but Mr. Jindal said his Christian views will not sway according to the polls.
"I think it should be between and man and woman," he told ABC's "This Week."