Joe Manchin: We could override Obama veto on Keystone bill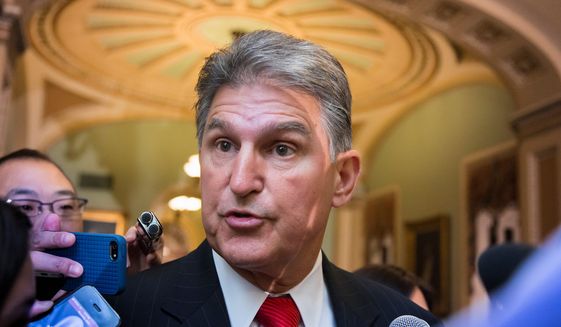 As a key Senate committee cleared legislation approving the Keystone XL oil pipeline, a prominent supporter of the project said Thursday he believes the chamber could have enough votes to override a presidential veto of the bill.
Sen. Joe Manchin, West Virginia Democrat, told his colleagues he believes the bill approving the pipeline could garner 67 votes, the number needed to overcome a veto by the president.
The House is expected to take up the bill Friday, while the full Senate will tackle it next week.
The Senate Energy and Natural Resources Committee cleared the bill Thursday by a vote of 13 to 9. All Republicans, along with Mr. Manchin, voted in favor of it, while nine Democrats voted against it.