Justice Department opens up civil rights investigation into Charlottesville violence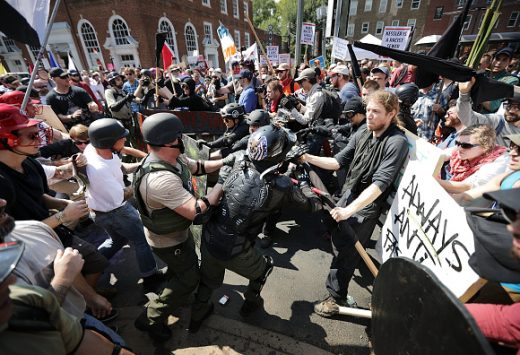 The Department of Justice opened a civil rights investigation into the violence in Charlottesville, Va. where a white nationalist is facing a murder charge for driving into a crowd and killing a 32-year-old woman.
The FBI confirmed Sunday it had opened up a civil rights investigation into Saturday's events in Charlottesville. A white supremacist rally scheduled for noon Saturday devolved into violence between the rally attendees and leftist counter-protesters, leading to the rally being canceled.
The leftist protesters were celebrating that decision when 20-year-old James Alex Fields drove his Dodge Charger into a crowd. He collided with two other vehicles that were stopped in the crowded streets and the collision injured 19 and killed one woman.
"The Richmond FBI Field Office, the Civil Rights Division, and the US Attorney's Office for the Western District of Virginia have opened a civil rights investigation into the circumstances of the deadly vehicular incident that occurred earlier Saturday morning," the U.S. Attorney's Office statement read.