Let me tell you about a scam PAC…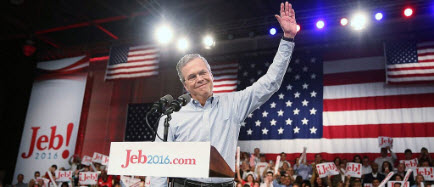 Let me tell you about a scam PAC. They raised and spent an ungodly sum, prostituting the name of a candidate while doling out unprecedented amounts to consultants. They spoke grandly about all they would do to elect him; after all, he was the great hope voters were told they had been waiting for. Their donors, disgusted by Washington, poured money into promises to fight for change and a "conservative" vision of America. Wallets opened out of desperation for something new, but in the end, contributors were sold a bill of goods.
If I described these donors as retirees, veterans, and working class Americans who out of a deep love of country and fear for our future sent what little they could to support a rare voice engaging with them, they'd be branded as suckers conned by a scam PAC.
Perception isn't always reality.
These donors were rich and powerful political elites –reports indicate at least one 7-figure sum may even have been foreign directed. They hired some of the best-regarded names in politics with long, lucrative histories serving the elite donor class. They were determined to buy their candidate's way into the White House, and forked over $118-million to the super-est of all super PACs ever. Right to Rise USA PAC flushed it down a Florida toilet, never nudging their candidate past 4% in their bid to buy a presidency.