Martha McSally accuses Kyrsten Sinema of supporting 'treason' in fiery Arizona Senate debate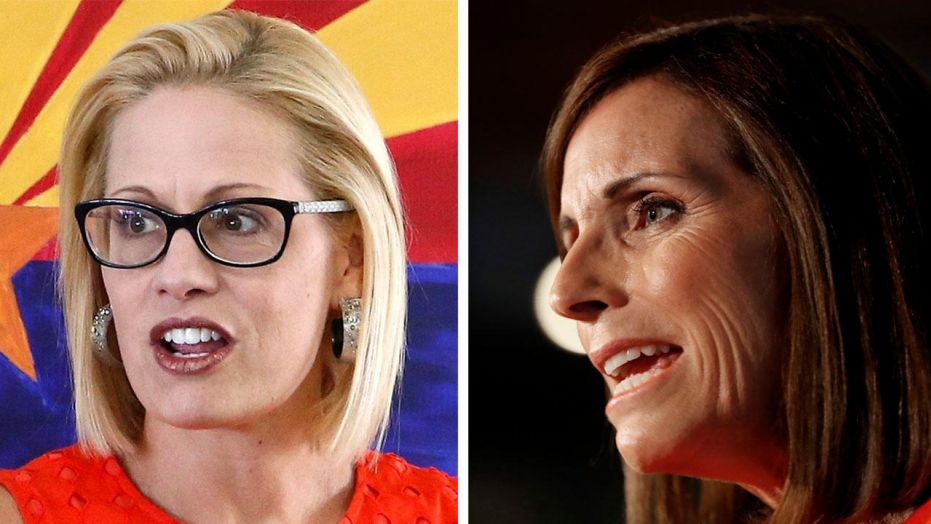 Republican Martha McSally accused Democrat Kyrsten Sinema of saying "it was OK to commit treason" in a fiery Arizona Senate debate on Monday, in response to Sinema once telling a radio host she didn't care if someone wanted to join the Taliban.
McSally was referring to a 2003 interview on a local Arizona radio station, where Sinema told the host she didn't object to individuals going abroad and fighting for the Islamic fundamentalist group.
SENATE DEM HOPEFUL KYRSTEN SINEMA SAID 'I DON'T CARE' IF PEOPLE GO TO FIGHT FOR TALIBAN AGAINST US
"As an individual, if I want to go fight in the Taliban army, I go over there, and I'm fighting for the Taliban, I'm saying that's a personal decision," host and activist Ernest Hancock told Sinema, who was then a Green Party activist.