McCain on nuclear option: 'Dark day' in Senate history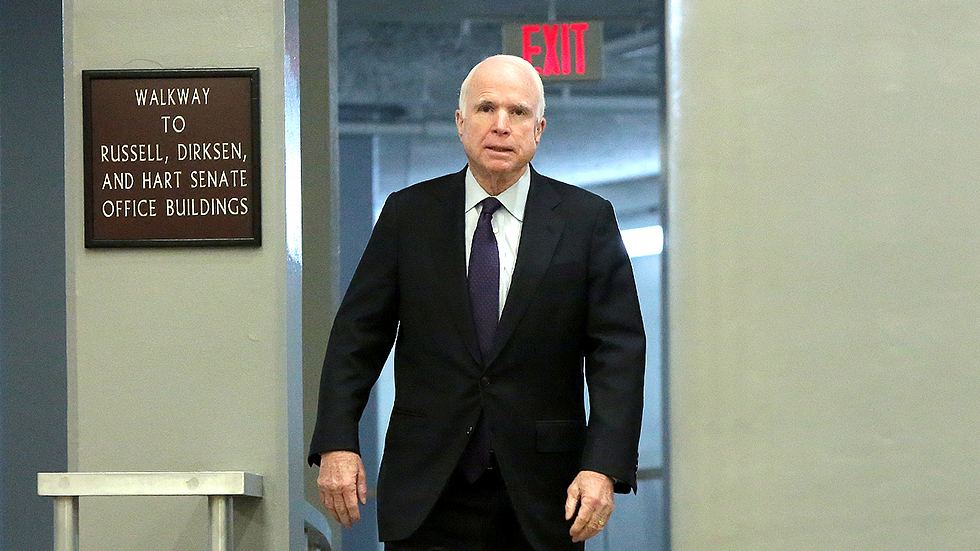 Sen. John McCain (R-Ariz.) on Tuesday expressed sorrow about the growing likelihood that Senate Republicans will invoke the so-called "nuclear option" to end filibusters on Supreme Court justice confirmations.
"I think it's a dark day in the history of the United State's Senate," McCain told CNN's "New Day."
"It's going to happen and it's interesting that Republicans were dead seat against it when my former colleague Harry Reid invoked it with the judges, but now it seems to be okay."
Sen. Chris Coons (D-Del.) became the 41st Democrat to say he will oppose cloture on Supreme Court nominee Neil Gorsuch, giving Democrats enough backing to filibuster President Trump's pick.
Republicans, who have said they will confirm Gorsuch "one way or another," have signaled use of the nuclear option, which would alter Senate rules so that only a 51-person simple majority is needed for confirmation.