McCain recants accusation that Obama is 'directly responsible' for Orlando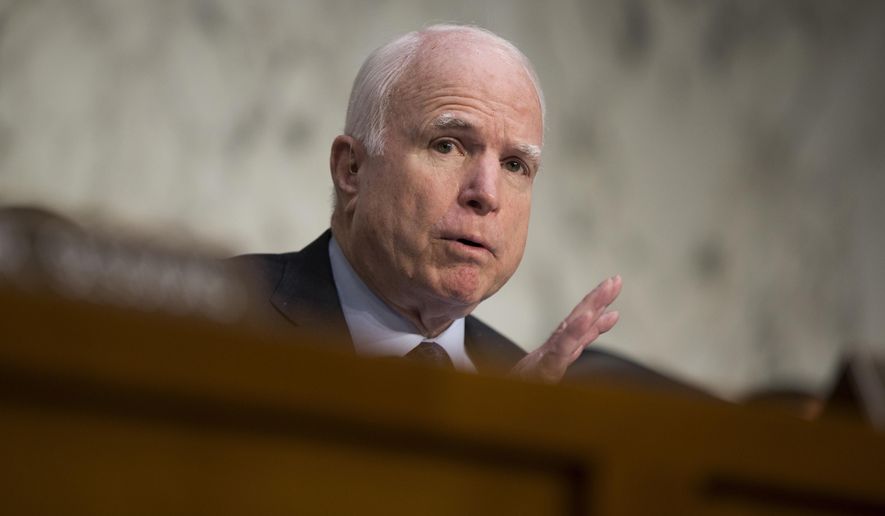 Sen. John McCain told reporters Thursday that President Obama's Iraq policies were "directly responsible" for this weekend's terror-inspired shooting rampage in Orlando — then recanted hours later.
"I misspoke," Mr. McCain said in a statement issued by his office. "I did not mean to imply that the president was personally responsible. I was referring to President Obama's national security decisions, not the president himself."
Earlier, speaking in the halls of the Senate, Mr. McCain said Mr. Obama bore responsibility because of his foreign policy toward the Islamic State, also known by the acronym ISIS.
"Barack Obama is directly responsible for it, because when he pulled everybody out of Iraq, al Qaeda went to Syria, became ISIS, and ISIS is what it is today thanks to Barack Obama's failures," the Arizona Republican said, according to The Washington Post.