McConnell says deficits 'not a Republican problem'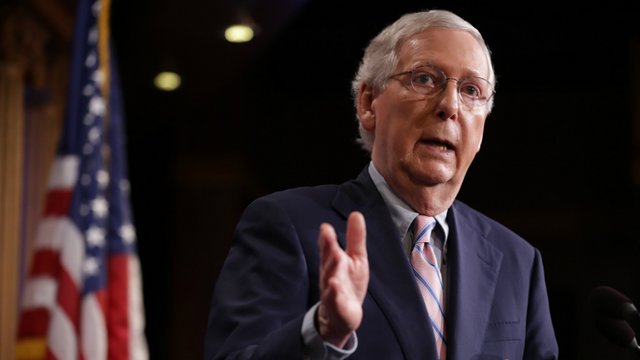 Senate Majority Leader Mitch McConnell (R-Ky.) on Tuesday said the nation's rising debts were something for both parties to address.
Treasury data released Monday showed that the federal deficit increased some 17 percent in 2018 to $779 billion, President Trump's first full fiscal year in office. Republicans, traditionally a party that advocated fiscal conservatism, hold control of both chambers of Congress and the White House.
"It's disappointing but it's not a Republican problem," McConnell told Bloomberg News. "It's a bipartisan problem."
McConnell said the true culprit behind the rising deficits was mandatory spending.