McCotter officially announces presidential run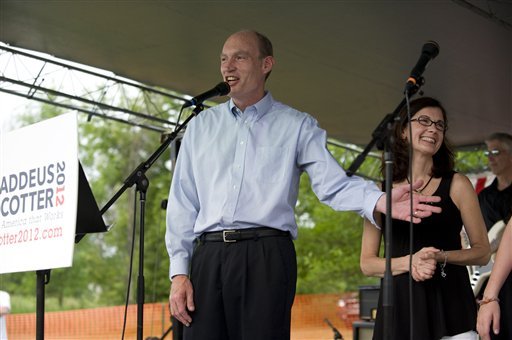 By Associated Press, The Washington Times
WHITMORE LAKE, Mich. — Rep. Thaddeus McCotter, Michigan Republican, officially announced at an Independence Day celebration Saturday that he will seek the GOP nomination for president.
Mr. McCotter, a 45-year-old lawyer from the Detroit suburb of Livonia, told the festival crowd in Whitmore Lake, 30 miles west of Detroit, "What we need in Washington is someone who knows the future is not big government — it is self-government."
Mr. McCotter was elected to his fifth consecutive term in Congress in November. He will join a field of GOP hopefuls that already includes former Massachusetts Gov. Mitt Romney, former Minnesota Gov. Tim Pawlenty, Rep. Ron Paul of Texas, former House Speaker Newt Gingrich, pizza magnate Herman Cain, former Utah Gov. Jon Huntsman and Rep. MicheleBachmann of Minnesota.
"While it is a hard road ahead, we will have better days and we will start now," Mr. McCotter said.
To read more, visit: Â http://www.washingtontimes.com/news/2011/jul/3/mccotter-officially-announces-presidential-run/