Meadows Fires Up Values Voter Summit: Tells People to 'Eject' Members of Congress Who Won't Push 'America First'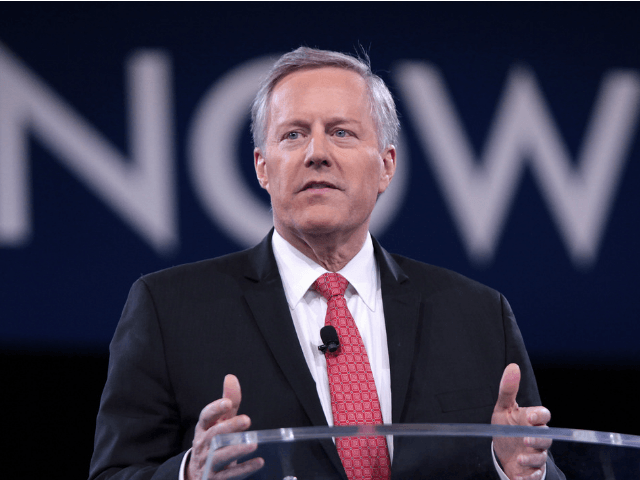 WASHINGTON, D.C. — In a Friday address to hundreds of enthusiastic Values Voter Summit participants, Freedom Caucus Chairman Mark Meadows equated some members of Congress to "dud" shotgun shells, declaring that those who don't get behind President Donald Trump's "America First" agenda should be sent home.
"We need to anticipate the battle that is still raging on the streets of Washington, D.C. in this place that they call the swamp," said the congressman.
The crowd cheered as Chairman Meadows said that draining the swamp "includes every single member of the House and Senate. If they're not willing to do what they promised on their campaign trail, it's time to send them home."
He spoke of the American flag, remarking that there are times which aren't for making a political statement. "It is time that we stand and honor what it represents," he said of standing for the flag during the playing of the National Anthem. The crowd erupted in cheers.