Michelle Obama tells Spanish girls how to raise kids 'if you choose to have them'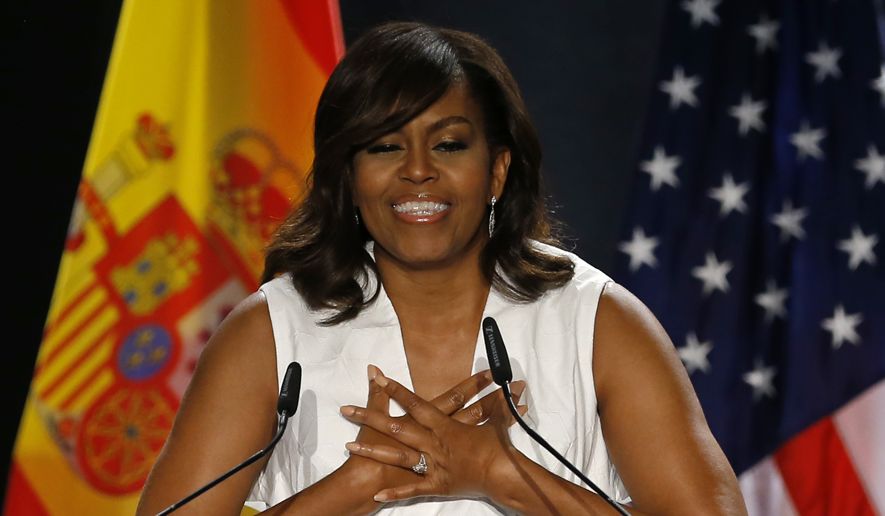 First lady Michelle Obama slipped in a pro-choice message Thursday while promoting equality for girls in heavily Catholic Spain, giving advice on how to raise children "if you choose to have them."
Speaking to hundreds of young girls and women in Madrid, Mrs. Obama urged her audience to change "inequalities in our cultures" that hold back women in their daily lives.
"You can start with how you raise your own children if you choose to have them," Mrs. Obama said. "Maybe it means telling your sons that it's OK to cry, and your daughters that it's OK to be bossy."
The first lady is wrapping up a tour of Liberia, Morocco and Spain to promote her "Let Girls Learn" initiative, which has a goal of providing access to education for 62 million girls worldwide. She was joined at the event in Madrid by Queen Letizia.