Miss Universe 'fat-shamed' by Donald Trump was accused of threatening to kill a judge and being an accomplice to a MURDER bid in her native Venezuela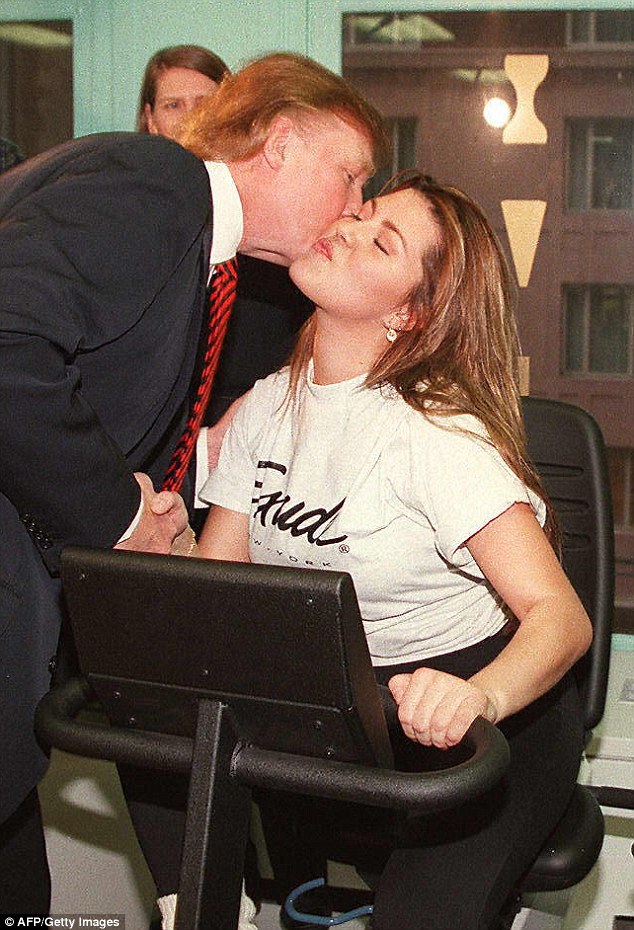 The former Miss Universe at the center of a bitter exchange in Monday's presidential debate was accused of aiding a would-be murderer and threatening to kill a judge, it has emerged.
Alicia Machado was named by Hillary Clinton as having been shamed for her weight in 1996 by Donald Trump, when she was Miss Universe and he bought the beauty contest, by being called 'Miss Piggy' when she gained weight.
The then Miss Venezuela was photographed with Trump at a gym as he spoke about how she 'loves to eat', and she also claimed he mocked her Latino accent, calling her 'Miss Housekeeping'.
On Tuesday Machado launched her own attack on the Republican candidate, accusing him of abuse and 'stupid things'.