Mitch McConnell asks CBO to score Obamacare overhaul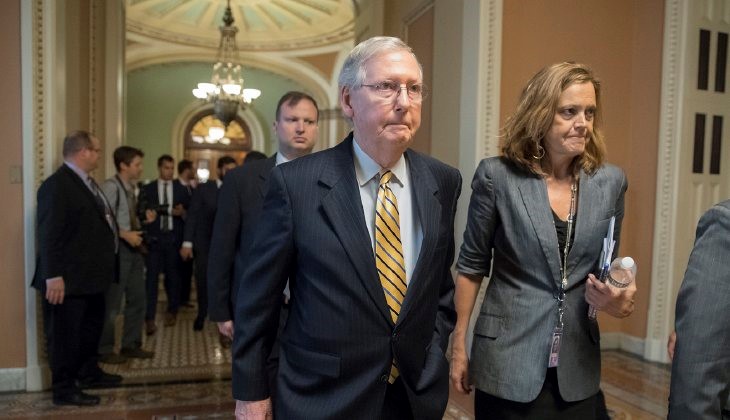 Senate Majority Leader Mitch McConnell has asked the Congressional Budget Office to quickly score an Obamacare overhaul bill introduced this week, his office confirmed Friday.
The bill would take revenues from Obamacare and distribute them as block grants to states so they could write their own healthcare plans. Sen. Bill Cassidy, R-La., introduced the bill along with Sens. Lindsey Graham of South Carolina, Dean Heller of Nevada, and Ron Johnson of Wisconsin.
A CBO score would make projections about government spending and include information about whether people will lose or gain health insurance coverage.
Supporters hope the bill can be passed through the reconciliation, would need just 50 votes to advance and pass in the Senate, assuming a tie-breaking vote by Vice President Pence. Reconciliation is a budget measure that allows passage with a simple majority rather than the 60 votes needed to block a filibuster. The Senate faces a Sept. 30 deadline to use reconciliation, according to the Senate parliamentarian.