Mitch McConnell: Tax bill is still a few votes short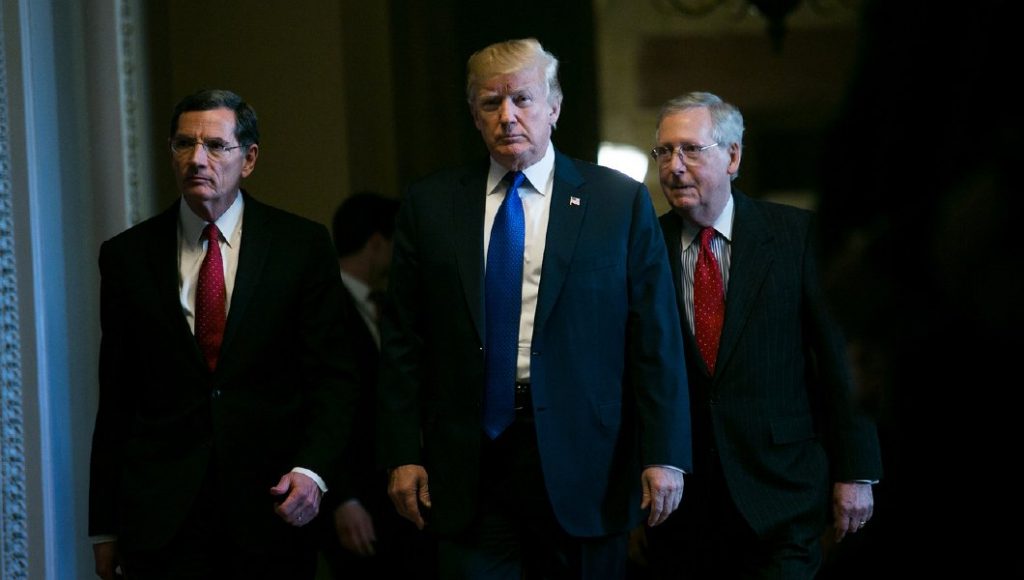 Senate Majority Leader Mitch McConnell, R-Ky., said Tuesday he is still working to win over a few Republicans who are not on board yet with the Republican tax reform bill that is tentatively scheduled for a vote this week.
"We do have a few members who have concerns and we are trying to address them," McConnell said. "And we know we will not be able to go forward until we get 50 people satisfied, and that's what we're working on."
Senate Republicans met privately Tuesday with President Trump, who took questions from lawmakers for an hour, McConnell said.
On Monday, Senate Majority Whip John Cornyn, R-Texas, said the Senate could vote to start debate on the tax measure as early as Wednesday.