New Emails Appear to Show Clinton Foundation Donors Called In Favors to State Dept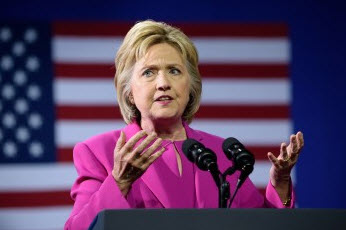 Newly released State Department records, including previously unreleased emails from Huma Abedin, appear to show Clinton Foundation donors calling in favors from then-Secretary of State Hillary Clinton.
The new documents released on Tuesday were obtained by the legal watchdog group Judicial Watch as part of their Freedom of Information Act lawsuit that seeks information about Abedin's unique employment arrangement with the State Department. Judicial Watch claims some the documents paint a troubling portrait of then-Secretary of State Clinton possibly giving preferential treatment to top campaign bundlers and Clinton Foundation donors.
For example, an April 2009 email exchange with the subject line "[a] favor…" appears to show longtime Clinton associate Doug Band reaching out to Abedin and Cheryl Mills, writing, "Important to take care of [name redacted]."
Abedin responds almost immediately, writing, "We have all had him on our radar. Personnel has been sending him options."
In a separate exchange a few days later, Band emails Abedin and Mills again, this time urgently requesting help putting Gilbert Chagoury in contact with the State Department's "substance person" on Lebanon. Abedin replies a few hours later, promising to speak with the "substance person" about the request. Band then responds again, informing Abedin that she should contact the person now, writing, "This is very important."