Nightclub gunman took wife to Walmart, bought bullets the night before shooting, source reveals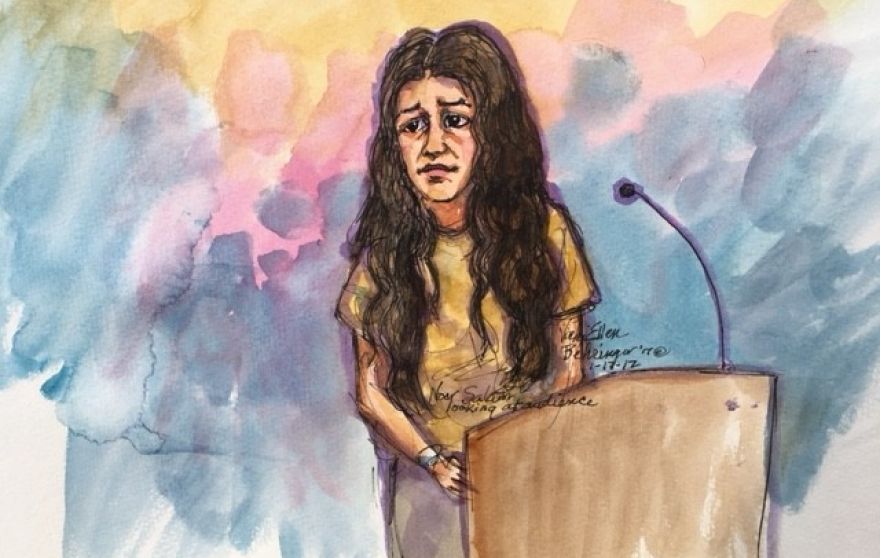 Noor Salman, the wife of the Orlando nightclub gunman Omar Mateen, shopped with her husband at a Walmart the night before the massacre where he bought five containers of ammunition, a source close to the investigation told FoxNews.com on Tuesday, shining new light on what the widow may have known.
Salman failed four lie detector tests and was subjected to IQ and other psychological tests to determine her intelligence and state of mind before prosecutors filed federal charges against her, the source said.
A federal indictment unsealed Tuesday charged her with aiding and abetting her husband's support of the Islamic State, as well as obstruction of justice. The charges could put her behind bars for life if a court convicts her. The FBI arrested her Monday at her house in Rodeo, Calif.
Her social media posts will be used against her to demonstrate her support for ISIS, the source added.
Salman appeared nervous and spoke softly as she faced a judge in Oakland Tuesday. "She knew he was going to conduct the attack," federal prosecutor Roger Handberg told the judge.