North Carolina, Florida Governors Declare a State of Emergency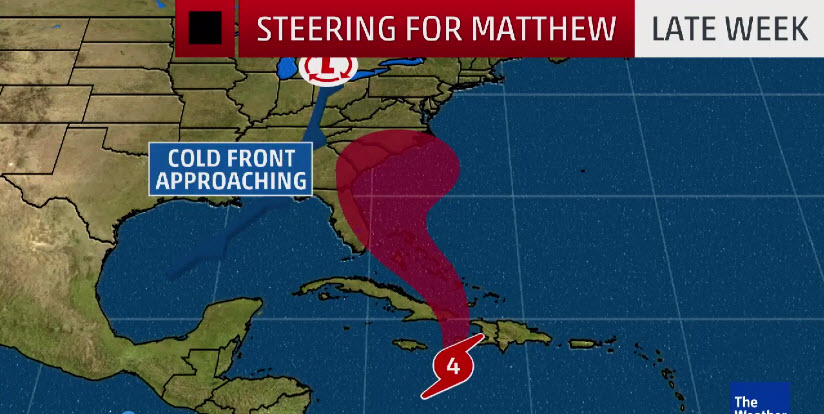 Although it is too early to know for certain where Matthew will head after it hits the Greater Antilles, authorities in several Southeastern states are making plans should the storm decide to take aim at U.S. soil.
For now, all interests along the Southeast coast should continue to monitor the progress of Matthew closely, says weather.com meteorologist Chris Dolce.
"Matthew could pass near or just off the Southeast coast late this week into the weekend. Even if the center of the hurricane does stay offshore, we would still have the potential for coastal flooding, beach erosion, battering surf, rain and gusty winds," said Dolce. "The magnitude of any of those impacts will depend on Matthew's track and intensity at that time."
Already, emergencies have been declared in two states – all of Florida, as well as eastern and central North Carolina. In both states, the decision was made because governors wanted to make resources available for what may become a large-scale preparation if Matthew were to threaten.
Here's the latest on how preparations are going.