NRA calls Clinton's gun policies 'evil'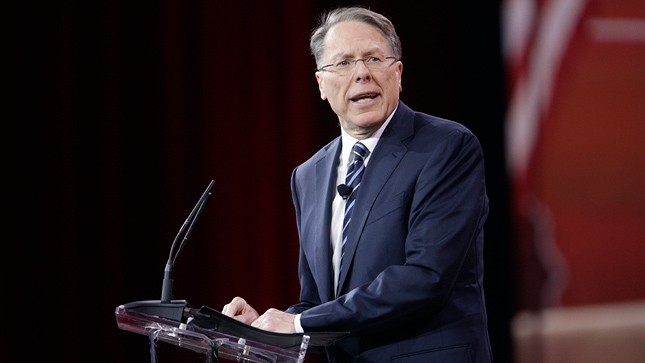 A top National Rifle Association (NRA) official described Hillary Clinton's gun control policies as "evil" in a fiery message to the gun group's members.
"In short, there [is] nothing under Hillary's 'common-sense' bag of evil gun-ban tricks that she won't attempt if she takes the White House," Wayne LaPierre, the executive vice president of the NRA, wrote in a column in the August edition of the NRA's official journal.
LaPierre and other top members of the NRA devote several pages of the August issue of American Rifleman to explaining the stakes of the 2016 presidential race and the group's decision to move so forcefully behind Republican nominee Donald Trump.
Explaining their decision to endorse Trump — a Manhattan billionaire who has flip-flopped on gun policy — the NRA officials put a heavy focus on the Supreme Court, warning its members that Clinton, the Democratic nominee, would install on the court a radical anti-gun justice who would destroy their constitutional rights.
"We've got to get together. It's time to unite," wrote Chris Cox, the executive director of the NRA's political action arm.