NYC Mayor De Blasio Cracks Down On Juice…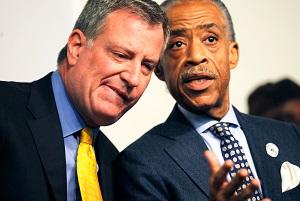 The city wants to make sure day care kids get in shape — and that means more exercise and less juice.
In a pint-sized version of ex-Mayor Michael Bloomberg's attempt to ban super-sized sugary drinks, the city's Board of Health on Monday announced dramatically stricter rules for all licensed city day cares, including a limit on how much juice kids can drink.
Under the new rules, designed to try to cut obesity rates, children must be at least 2 years old before they can take their first sip of juice at day care, and they are only allowed four ounces a day.
Only 100% juice is allowed.
The old rules allowed babies as young as eight months to guzzle six ounces of 100% juice a day.