Obama assails Supreme Court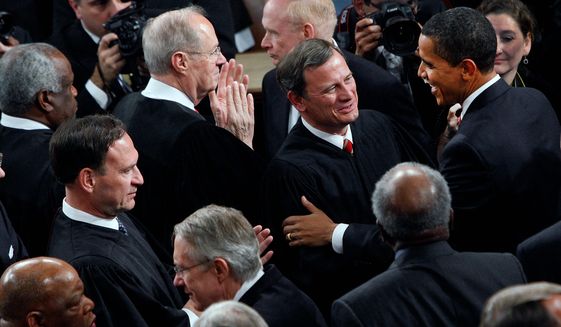 A day after snubbing liberal activists who were pushing for tougher campaign-finance regulations, President Obama took a swipe at the Supreme Court Wednesday for its "wrong" ruling five years ago on the issue.
"Five years ago, a Supreme Court ruling allowed big companies – including foreign corporations – to spend unlimited amounts of money to influence our elections," Mr. Obama said in a statement. "The Citizens United decision was wrong, and it has caused real harm to our democracy."
The president said it was time to "reverse" the trend of unlimited spending on political ads by third parties, but he offered no solutions.