Obama Flying Deported Illegals Back Into U.S. On Taxpayer Dime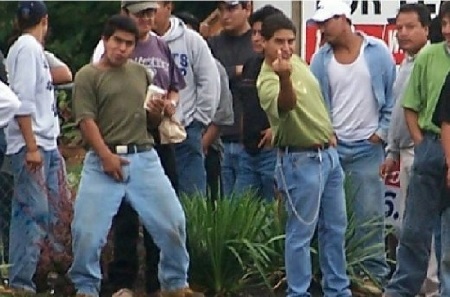 In 2014, unaccompanied alien children from Central America walked across America's southern border in droves. This year, the U.S. government will pay for unaccompanied alien children to be flown into the country, even if they were convicted of a felony, and furnish them with federal benefits to boot.
It sounds outlandish, so how is it happening? It's called the In-Country Refugee/Parole Program for Central American Minors, and the State Department and the Department of Homeland Security introduced it on November 14, 2014.
They promised it would not become "a pathway for undocumented parents to bring their children to the United States," but it appears that's not the case.
The program not only creates a pathway for Central American children to reunite with their newly amnestied parents, it also pays their travel costs and ensures them federal benefits. The program is open to any unmarried child under age 21 in El Salvador, Guatemala, and Honduras, provided they have a parent lawfully present in the U.S. If the children fail to qualify as refugees, they may be admitted as parolees, which will be determined on a case-by-case basis.