Obama, Republicans differ on what voters want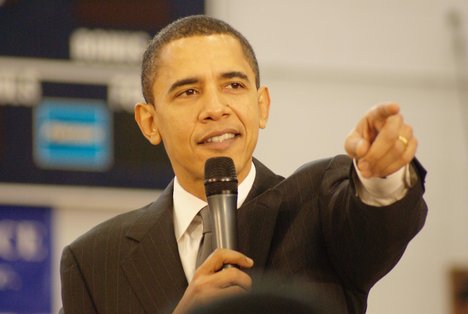 President Obama and Republicans have different views about what Americans should expect from the new Congress, if Saturday radio addresses are any guide.
Obama said voters want the parties to cooperate now that Republicans are taking control of the U.S. House, while Democrats retain the U.S. Senate. The president cited "a shared responsibility to move this country forward," and maintain economic recovery when the new Congress opens next week.
"Here's what I want you to know," Obama told listeners. "I'm willing to work with anyone of either party who's got a good idea and the commitment to see it through. And we should all expect you to hold us accountable for our progress or our failure to deliver."
In the Republican radio address, Sen-elect Kelly Ayotte, R-N.H., said the voters who elected the Republican House and six new Republican senators "are relying on us to change business as usual in Washington."
"The American people sent us to Congress with clear instructions," she said. "Make government smaller, not bigger. And stop spending money we don't have on programs that aren't working. It's now our responsibility to carry out the will of the people."
To read more,visit: Obama, Republicans differ on what voters want from new Congress