ObamaCare Lie Exposed: One Exchange Claimed 30,000 Enrollees First Month But The True Number Was 4,000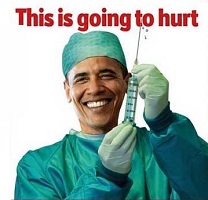 Now, several senior-level officials integral to the launch of Covered California—who enthusiastically support the Affordable Care Act—are speaking about what they view as gross incompetence and mismanagement involving some of the $1 billion federal tax dollars poured into the state effort.
'Somebody Must Have Been Smoking Something'
Consultant Aiden Hill became a "foxhole convert" to Obamacare in July of 2010 when he lost his insurance, had a serious medical issue and couldn't get a new policy.
"I lived through a health care nightmare. That's one reason why I took a cut in my pay rate to work for Covered California."
In March 2013, Hill was hired as project manager over Covered California's massive $120 million call center effort. In just six short months, it would face an avalanche of customers seeking insurance mandated under the new law.
But five months on the job converted Hill from avid supporter to disenchanted whistleblower. He says the secretive and dysfunctional culture was more interested in cheerleading than real results. …