Ohio: Teachers Carry Guns, Receive Training to Take Out 'Active Killers'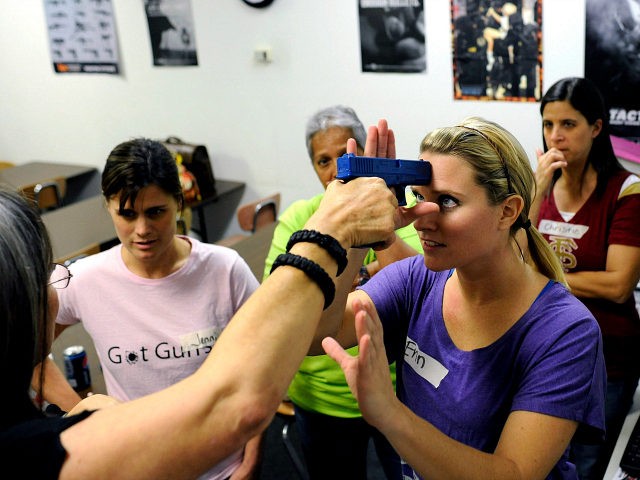 Teachers are increasingly armed in Ohio, and those who carry are being taught to take out "active killers" via "practical violence response training."
The training takes place at the Technical Defense Institute in Adams County, Ohio, where teachers from throughout the state take part in Faculty/Administrator Safety Training and Emergency Response (FASTER) courses if their local districts allow armed teachers.
According to WLWT, Technical Defense Institute's Joe Easton explained the FASTER course:
The FASTER program was developed after the tragedy at Sandy Hook Elementary School by concerned parents, school administrators, law enforcement and nationally-recognized safety and medical experts. FASTER is a groundbreaking nonprofit program that gives educators practical violence response training at no cost to the school district. What started in 2013 as a pilot program with 24 educators from Ohio has now grown into a national multi-year curriculum involving the entire community in making schools safer from active killer events.
The course is full of role-playing scenarios where teachers and students come under fire in various situations by suspects with fake weapons. The goal is to teach preparedness of mind and enough tactical understanding that teachers/administrators/staff can respond quickly instead of freezing in shock. The scenarios are violent and intense.