Oil- and coal-backed groups far outpace Obama, allies on energy ads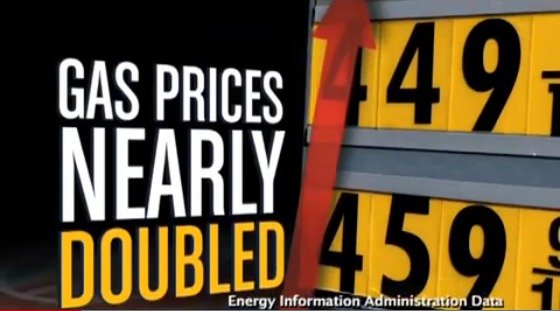 By Neela Banerjee, The Los Angeles Times
WASHINGTON — Energy has become a touchstone issue in the presidential race, and groups backed by oil and coal dollars have spent far more money on ads bashing the president's record than the Obama campaign and its allies have spent defending it, according to a new analysis by the Center for American Progress, a left-leaning Washington think tank.
Relying on the groups' own announcements and data provided to press clients by Kantar Media/Campaign Media Analysis Group, the Center's Climate Progress blog calculated that in the first 3-1/2 months of 2012, "groups including Americans for Prosperity, American Petroleum Institute, Crossroads GPS, and American Energy Alliance have spent $16,750,000 on energy attack ads."
In comparison, the Obama campaign and an affiliated "super PAC," Priorities USA, "have spent at least $1.67 million defending the president's energy record," the analysis reported.
The numbers could already be out of date, and both sides have likely spent more since those announcements were made, said Elizabeth Wilner, vice president of Kantar Media/Campaign Media Analysis Group, which tracks political ads by issue.
With the economic recovery weak, gas prices high and Mideast politics threatening to send them even higher, Obama's opponents are battering him on energy policies they maintain have contributed to pain at the pump. The Obama campaign has rolled out ads in defense. As a result, five of seven general election commercials airing in key swing states like Ohio, Virginia and Florida are about energy, according to Kantar Media/Campaign Media Analysis Group.
To read more, visit: Â http://www.latimes.com/news/politics/la-pn-oil-and-coalbacked-groups-far-outpace-obama-on-energy-ads-20120413,0,5372852.story