Parties brace for war over voter registrations in Ga. Senate race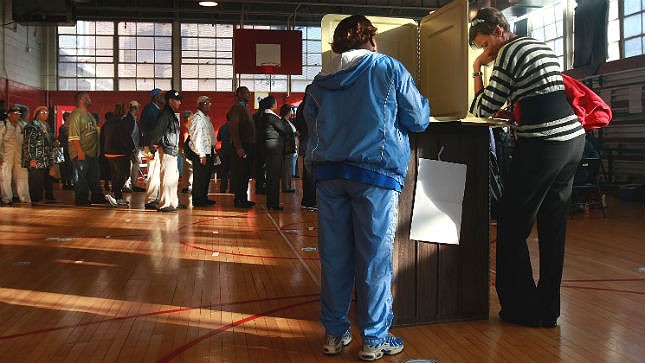 Georgia's tight Senate race could be headed for the courtroom after voters head to the ballot box.
A state judge ruled earlier this week against civil rights groups seeking to force the Georgia secretary of State to account for roughly 40,000 voter registrations that were filed but allegedly haven't shown up on the voting rolls. Those voters could have a big impact on the tight open seat contest between Democrat Michelle Nunn and Republican David Perdue.
That initial ruling raises the possibility of further post-election legal action — and is likely to increase the number of potential provisional ballots, the type of votes that get fought over in court in close elections.
Civil rights groups are vowing to fight to make sure every new voter they helped register gets their vote counted after next Tuesday. And both parties are quietly preparing for chaos in close races like the current deadlocked battle, where the results could be fought out in the courts as well as in a runoff.