Paul Nehlen: 'Paul Ryan Waves the Constitution, Doesn't Even Know His Own Job Description'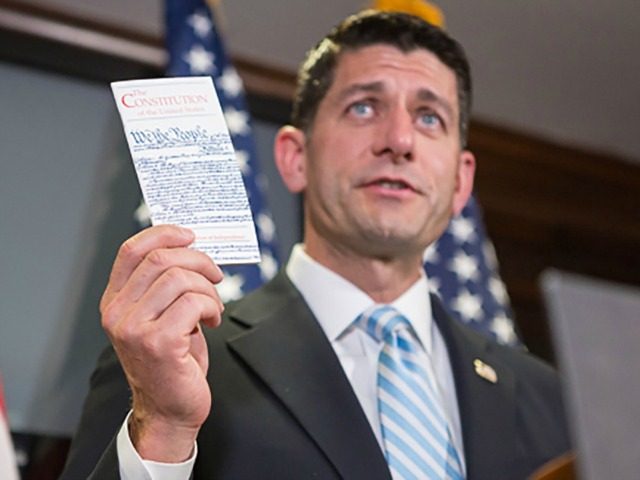 "Paul Ryan waves the Constitution around. He doesn't even know his own job description," Paul Nehlen, Ryan's challenger in Tuesday's Wisconsin primary, told Breitbart News Daily SiriusXM host Stephen K. Bannon.
Nehlen began by discussing Ryan's role regarding trade in general and the Trans-Pacific Partnership (TPP) specifically.
"We are under siege in almost every industry–I would argue every industry–by government overreach. We have to get back to the Tenth Amendment. Why do I send a dollar to Washington in order to get seventy cents in education back?" continued Nehlen.
While discussing the fact that the race has generated national attention, Nehlen said:
I thought that when I got on stage to debate him, I thought, I am going to own him. I knew in my heart that if I got the chance to debate him, I would own him. I would strip him naked in front of everyone. … He played a smart move. I think it was smart on his part not to debate me because I would have owned him, and he knew it. But it's sad, just the level of disdain our elected representatives have for their voters.