PAYBACK: Obama Admin Sues Peter Thiel's Palantir for Bogus 'Racial Discrimination'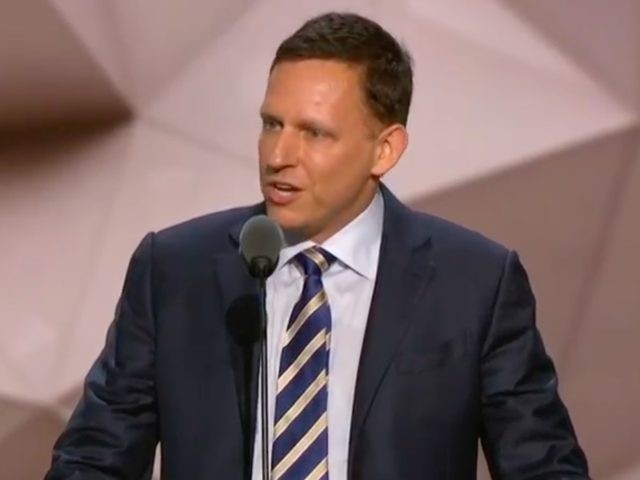 Palantir Technologies co-founder Peter Thiel is evidently paying the price for backing Republican nominee Donald Trump, as the Obama administration has slapped his company with a frivolous lawsuit alleging "racial discrimination" against Asians.
The lawsuit, filed and announced Monday by the Department of Labor, threatens the complete cancellation of every contract Palantir has with the federal government — a penalty worth $340 million, the lawsuit claims, which would end the company.
The claims in the lawsuit are laughable. The Obama administration alleges that Palantir discriminated against Asians. But it has to admit that Palantir, in fact, hired many Asians — 11 out of 25 software engineers, for example. The government does not even bother to claim that Palantir deliberately excluded Asians. Rather, it argues that since only 44% of Palantir's software engineers are Asian, but 85% of the applicant pool was Asian, Palantir must, statistically, have discriminated against Asians.
In other words: almost all of the software engineers at Palantir have to be Asian, or else it is guilty of "racial discrimination." Apparently left-wing concern for "diversity" in the workplace is a flexible concept, based on political expediency.
(It is notoriously difficult for anyone, Asian or otherwise, to be hired by Palantir, which deals with very sensitive and advanced intelligence-oriented projects — a fact that is well-known in the tech, defense, and public policy communities.)