Pelosi demands seat at debt talks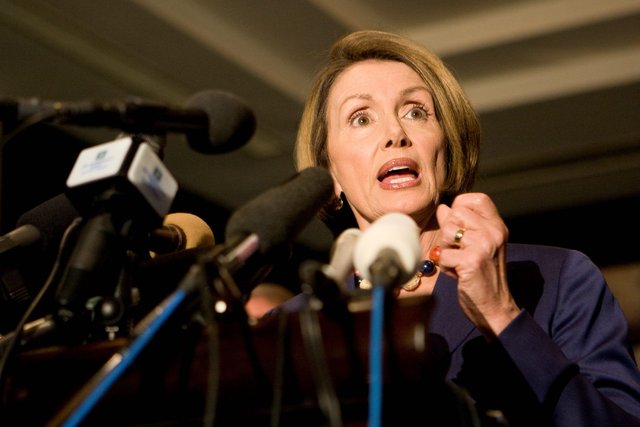 House Democratic Leader Nancy Pelosi (D-Calif.) will demand a seat in the table for the final talks on the national debt limit, putting a strong liberal voice in the room.
Pelosi and House Democrats were left out of the negotiations between President Obama and Senate Republican Leader Mitch McConnell (R-Ky.) last year that extended nearly all of the Bush tax rates though 2012.
Pelosi didn't participate in the final high-level talks over fiscal 2011 spending levels either.
But now she's demanding her say at a time when many of her House Democratic colleagues are disappointed in Obama's level of consultation with their caucus.
"If they don't have the votes, House Democrats have to be at the table," said a House Democratic leadership aide.
Pelosi stayed out of the talks on crafting a continuing resolution funding the rest of 2011 that included $38.5 billion in spending cuts because House Speaker John Boehner (R-Ohio) and Majority Leader Eric Cantor (R-Va.) expressed confidence they would pass it without Democratic help.
To read more, visit:Â http://thehill.com/homenews/house/168467-pelosi-demands-a-seat-at-the-table-in-final-debt-ceiling-talks